Third Dimension have announced the launch of their new website which brings a complete redesign and an improved user-friendly experience to all visitors.
The new website, from the creators of the GapGun® and Vectro®, features a new bold and vibrant design which encapsulates the Third Dimension brand. New imagery, demonstration videos and animations have been published on the site, along with easy access to all brochures.
The website makes it easy to view information on GapGun® and Vectro® within specific industries such as automotive, aerospace, energy and white goods.
Available in English, French, German and Spanish, the new website makes it easier for visitors all around the world to learn about the company and keep up to date with all news and events with ease.
"The launch of our new Third Dimension website is extremely exciting and it allows our customers to really explore our product range easily, as well as a whole host of other great content", noted Tim Monks, CEO of Third Dimension.
Earlier this year in March, Third Dimension took the industry standard to a new level with the GapGun Pro2 and T60 sensor heads. The new website now makes it easier for visitors to find out in-depth information about the GapGun Pro2, as well as the complete product range including Vectro®, which is the measurement solution for automation.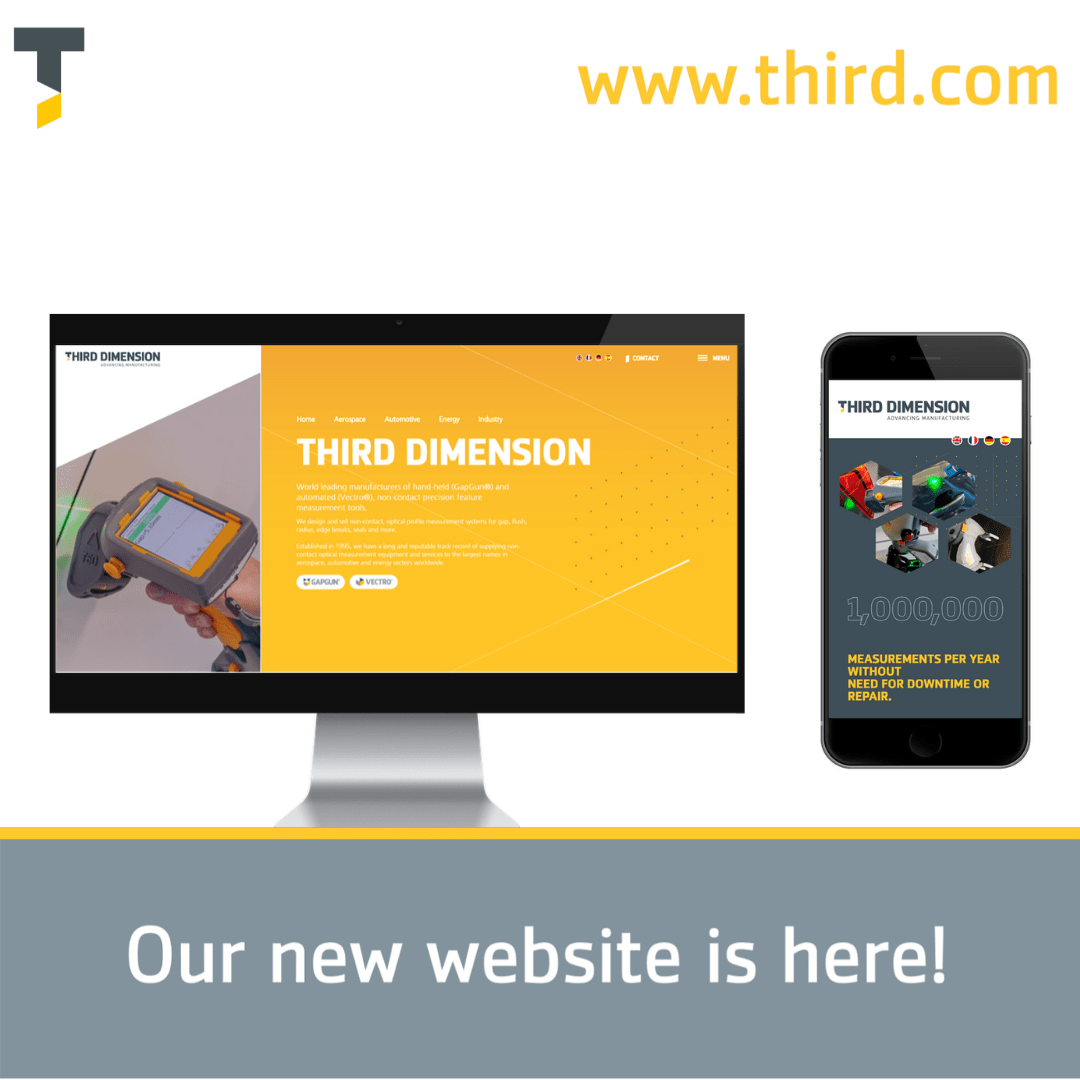 Visit the new website here! www.third.com <<
For more information:
Contact sales@third.com
Visit the website here: www.third.com